Broadcast Media Group wins multiple national awards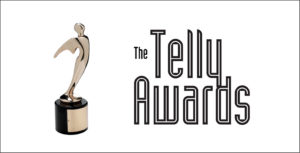 STARKVILLE, MS (May 5, 2014)—Broadcast Media Group, Inc. of Starkville won two Telly Awards for projects produced in 2013, bringing the company's international production awards total to 17.
The team intro for the Mississippi State University football team won in the "Non-Broadcast Productions – Sports" category. It was selected from a large group of submitted work from across the United States and around the world. A panel of more than 40 industry professionals judged the national competition.
"Heroes," a commercial produced for the Oktibbeha County Volunteer Fire Department, also won a Telly in the "Local TV & Local Cable – Not-for-profit" category.
"We are thrilled to receive these awards this year," said Robbie Coblentz, president and executive producer at Broadcast Media Group. "It's really exciting that both of these national awards are for projects we did for clients in Starkville."
Scott Wetherbee, MSU senior associate athletic director, external affairs, said the university is proud of the partnership with Broadcast Media Group and the outstanding work they continue to produce highlighting MSU teams.
"We congratulate BMG on capturing a Telly Award for our 2013 football intro video. The video encompasses what it means to be a Bulldog," Wetherbee said.
"On behalf of the Oktibbeha County Board of Supervisors, we are humbled & honored to receive this award," said Austin Check, director of recruitment, retention and training for the Oktibbeha County Fire Department. "Our recruitment efforts would be minuscule compared to the actual results we have witnessed, if not for the production work of BMG."
Founded in 1979, the Telly Award is the premier award honoring outstanding local, regional and cable TV commercials and programs, film and video productions, and web commercials, videos and films. Winners represent the best work of advertising agencies, production companies, television stations, cable operators and corporate video departments around the world.
Broadcast Media Group is an award-winning media production company serving clients across the state of Mississippi and the southeast. BMGa provides video production, web and duplication services.
A complete list of Telly Winners for the 35th annual competition is available at www.tellyawards.com.
For more information on Broadcast Media Group, contact Coblentz at (662) 324-2489.